Modetrends 2013? Een van de grootste modetrends 2013 wordt heel zeker de peplum top! Wel, eigenlijk alles wat maar een beetje peplum heeft: peplum jurken, peplum topjes, peplum alles! Ik heb enkele leuke peplum tops gekozen bij webshop Asos omdat ze er nu veel sale hebben. Als je graag eens een peplum top wilt uitproberen, is het een goed idee om het in de sale te shoppen. Als het na een poosje weer uit is, ben jij er tenminste geen fortuin aan kwijt geweest!
Modetrends 2013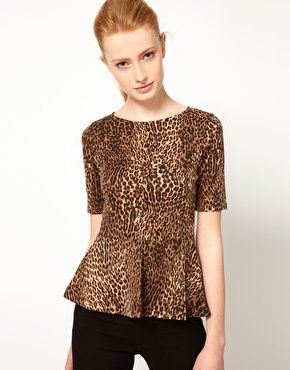 modetrends 2013 – Warehouse Animal Peplum Top €38.89 naar  €23.61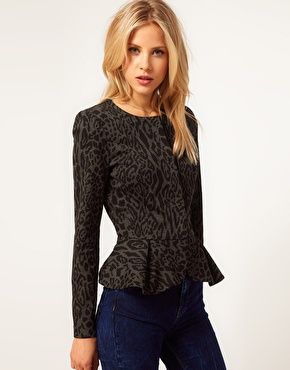 De modetrend van 2013? Peplum! ASOS Peplum Jacket In Animal Print €55.56 naar  €27.78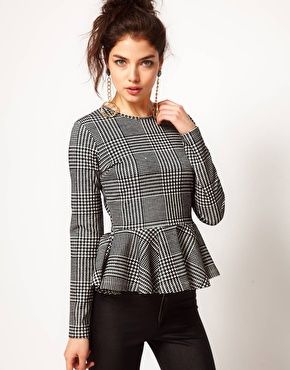 Modetrends 2013 – nog een prachtige peplum top met ruitjesprint! ASOS Top with Peplum in Dogtooth €48.62 naar €21.53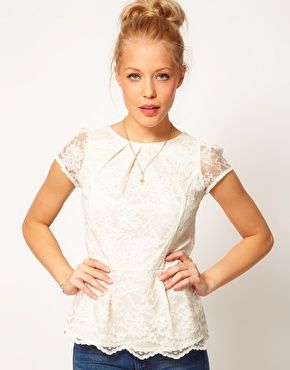 A Wear Lace Peplum Top €48.62 naar  €22.22
Peplum top – Club L Peplum Top With Flocked Print €40.28 naar €25.00
ASOS PETITE Exclusive Winter Floral Peplum Top €44.45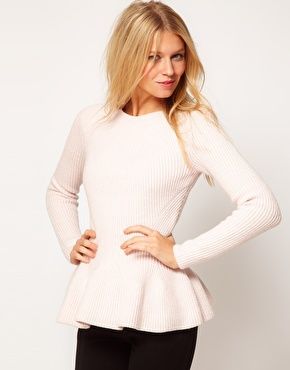 Ted Baker Peplum Jumper €137.51 naar €95.84
Peplum als nieuwe modetrend 2013 – Karen Millen Peplum T-shirt €55.56 naar €38.89
Vero Moda Dotty 3/4 Sleeve Peplum Top €25.00 naar €17.36
Sale bij Asos, ook de nieuwste modetrends kan je nu veel goedkoper kopen! ASOS Peplum in Metallic €38.89 naar €22.92 Tegenwoordig is peplum zo hot dat je het in bijna iedere winkel wel kan terugvinden. Het belangrijke bij peplum is de vorm (het kan je al snel dikker doen lijken). Als je graag wilt zien hoe je peplum leuk kan combineren, heb ik nog een supertof filmpje voor jullie gevonden: Ik ben helemaal verkocht… heb nu al enkele peplum tops in mijn kledingkast hangen, maar ik wil graag nog eentje met een print 🙂 Hebben jullie al peplum?